Click Below For Each Section
PATCH 3 A DAY | FOLLOW UP WITH 3 A DAY | INVITE 1 A DAY TO ZOOM
GIVE
Give or Mail Out Patches In A Sharing Envelope
Sharing Envelopes can be ordered on team Vistaprint portal –
https://quantumfieldx39team.go.customprintcenter.com/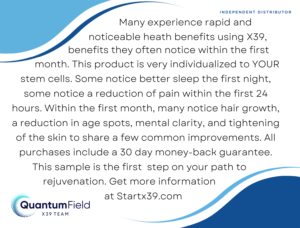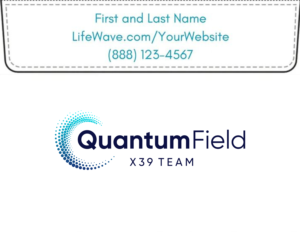 More Options Available!
Order these envelopes and more on the Quantum Field X39 Team VistaPrint Portal
Unsure what to text? Use this template. Make sure to follow up with a phone call the following day to make sure they received your text.
PATCH 3 A DAY | FOLLOW UP WITH 3 A DAY | INVITE 1 A DAY TO ZOOM
Your Gifting Text template
Hi Name,
This is Your Name
How are you? I hope well.
I started wearing stem cell-activating patches about a month ago. I am sleeping great, have more energy, and soft skin, and my anxiety gone to zero! I have to say I feel 10 years younger:)
Take a look at startx39.com
Please watch the first 2 videos on light & stem cell activation If you like what you see then go to the science video and testimonials.
After reviewing text me your address and I will gift you 5 patches to try for yourself.
Best
Your Name
Your Phone Number